Group Bookings
By arrangement we offer exclusive use of our fully licensed restaurant and our stunning grounds for up to 25 people. We also cater for intimate special occasions and functions for smaller groups.
Group Booking Information
We offer two arrangements for group bookings; EXCLUSIVE dining and GROUP dining. Please contact the restaurant directly.
~The Laggan Pantry EXCLUSIVE dining experience is available for a minimum of 20 people (or equivalent payment of) & a maximum of 25 People.
$115 p/p  includes our Chef's menu served banquet style with multiple dishes per course, spread over 5 courses. We  provide a huge variety of food to be enjoyed by all and which is available for 'exclusive use' group bookings only.  Your group will enjoy freedom of timing and exclusive use of the restaurant.
~The Laggan Pantry GROUP dining experience is for all tables greater than 10 people, less than 20 people but not using the restaurant exclusively. Your group will be allocated a 2.5hr time slot, your table/s may be required after that time. We recommend your group arrive early to avoid being rushed within your time slot. 
$99p/p Your group will enjoy the current Laggan Pantry Dining Experience menu served 'share style' for an interactive and memorable occasion.
A $500 non-refundable deposit is required to make a booking for EXCLUSIVE dining, a $150 non-refundable deposit is required to make a booking for GROUP dining.  Full payment and final confirmation of the amount of people is required 14 days prior to arrival  and is non-refundable for any reason including any illness or travel complications. Cancellations and alterations to the number of people within 14 days is non-refundable for any reason. An increase to the number of people  may not be possible depending on availability or license conditions. 
By making a booking you will be agreeing to the above cancellation policy.
We may not be able to confirm a booking until 6 weeks prior to the chosen date however we will work closely with you in this respect. Booking a group within 30 days of a chosen date may become complicated pending availability.
COVID DISCLAIMER  Cancellations within 14 days are non refundable for ANY reason. In the unlikely event however that a NSW Health order prevents LAGGAN PANTRY from trading, a full refund will be issued. 
Deposits/Full payments can be paid by credit card over the phone (surcharges apply), or directly into the following account:  
BSB:  062 530  
Account no:   1011 2407
Account name:   Laggan Pantry
Please note BYO is not permitted.
Dietary requirements and allergies MUST be noted in writing 14 days prior to the booking. Broader spectrum diets such as Dairy Free, Halal, Vegan/Plant Based or Kosher are not available.
Please don't hesitate to contact us should you have any questions, or require assistance in planning your occasion.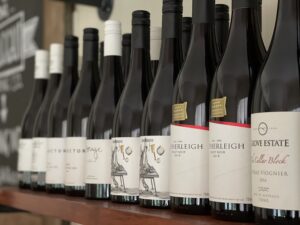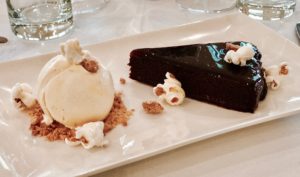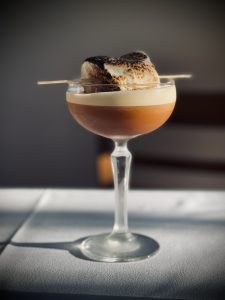 Laggan Pantry,  a small country venue priding ourselves on meals that are prepared to order from the very freshest of ingredients.  As such large groups and functions are provided with a share style approach, meaning you simply arrive and we'll take care of the rest, allowing you to enjoy an array of delicious flavours and produce prepared especially for you.